Feinmess Dresden 105mm f4.5 Bonotar Lens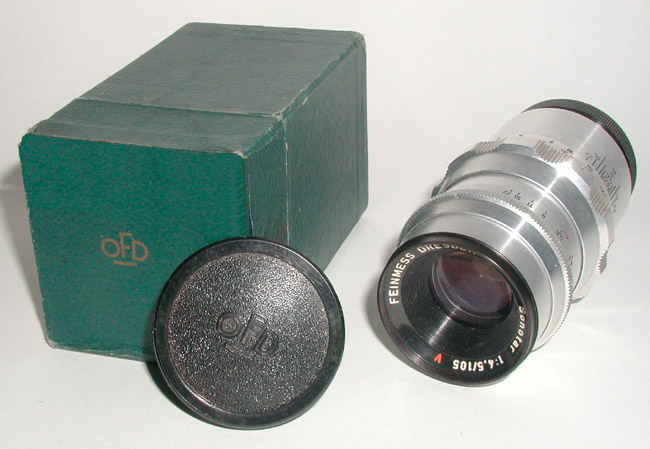 The uncommon Feinmess 105mm f4.5 Bonotar pictured above is one of two versions of this lens produced in Exakta mount. It has f/stops from 4.5 to 22 and focuses as close as 1.7 meters. It should also be noted that this 105/4.5 lens was also produced in M42 screw mount in greater numbers.
It is pictured above with its original box and proper caps.
© The material on this web site is copyrighted! You may download items of interest for personal use only. If you have a web page, you may hyperlink to my items.