Piesker 180mm f5.5 Tele-Kalimar Lens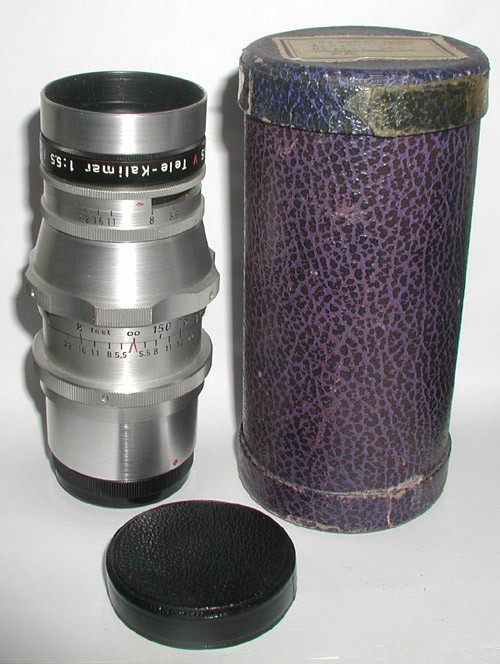 The 180/5.5 Piesker Tele-Kalimar lens was recently acquired. It features a preset diaphragm with f/stops from f/5.5 to f/22. It focuses from infinity down to 8 feet.
For a 180mm lens, it is very compact in size measuring only 4 1/2 inches long without its shade. It is pictured with its proper caps and cylindrical tube.
© The material on this web site is copyrighted! You may download items of interest for personal use only. If you have a web page, you may hyperlink to my items.