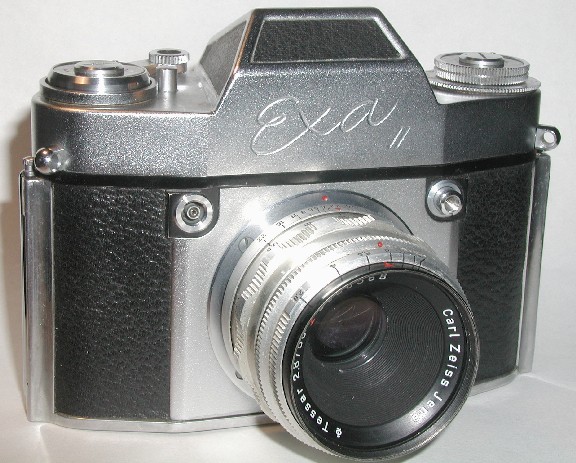 Exa II - Version 1
Hummel #063
The Exa II is the first Exa without an interchangeable finder. It featured a new style vertical cloth focal plane shutter and had shutter speeds from 1/2 to 1/250th of a second plus B. The old problem of vignetting with some lenses on the Exa 0 and Exa 1 cameras was eliminated.
The new A&R Book lists two models for the Exa II. The difference is noted when looking at the rewind knob. In the Version 1, there is a groove in the rewind knob. In the Version 2, the groove was eliminated. The camera displayed here is a Version 1.
© The material on this web site is copyrighted! You may download items of interest for personal use only. If you have a web page, you may hyperlink to my items.