Exa 1b - 18x24 (Rare)

Hummel #059 (Modified for 18x24)

DDR Kriminalpolezei model

The prism was factory-modified for viewing the half-frame format as was the film chamber. The winding mechanism was similarly modified so as to be able to count the 72 exposures that could be made with this camera. The camera is fitted with a 50mm f2.8 Carl Zeiss Jena Semi-Automatic Tessar.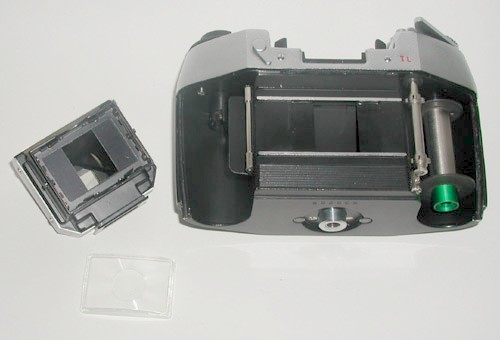 © The material on this web site is copyrighted! You may download items of interest for personal use only. If you have a web page, you may hyperlink to my items.