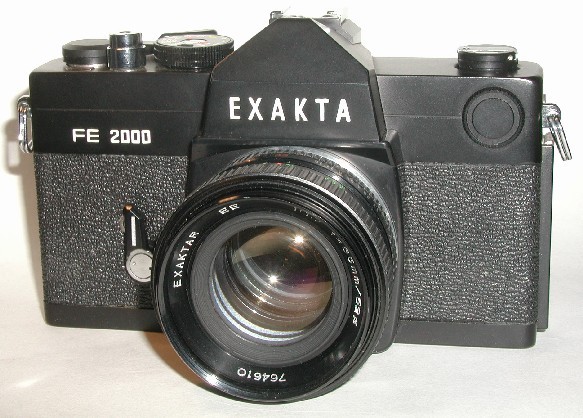 Exakta FE 2000 (BLACK)

The FE 2000 is but one example of the Japanese Petri-styled SLR's produced with the Exakta name following the discontinuation of the Twin TL's.

Additional models can be found called TL 500, TL 1000, EDX-2, EDX-3, KE-4, HS-1, etc. (sometimes in either black or chrome) . Many models utilize M42 screw mount lenses, later models utilize Pentax K-mount lenses and at best, are all marginally reliable.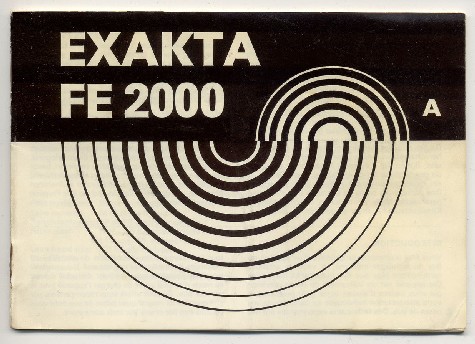 The FE2000 Instruction Booklet.
© The material on this web site is copyrighted! You may download items of interest for personal use only. If you have a web page, you may hyperlink to my items.