Kine-Exakta I - Pre War, Version 1 (RARE)

(Round Magnifier)

Hummel 001

The first 35mm Exakta; Round Mag Kine's are quite scarce. Many of the round magnifiers were changed out by the Ihagee factory and replaced with the rectangular ones as the round magnifier only covered the central part of the viewed image.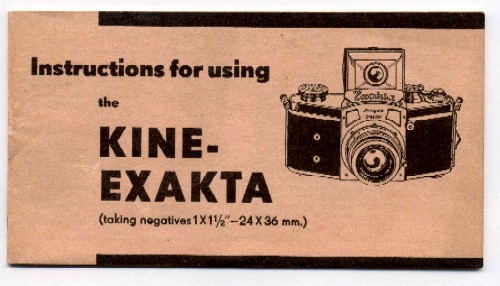 Here is the rare Instruction Book for the Round Mag Kine-Exakta.
© The material on this web site is copyrighted! You may download items of interest for personal use only. If you have a web page, you may hyperlink to my items.