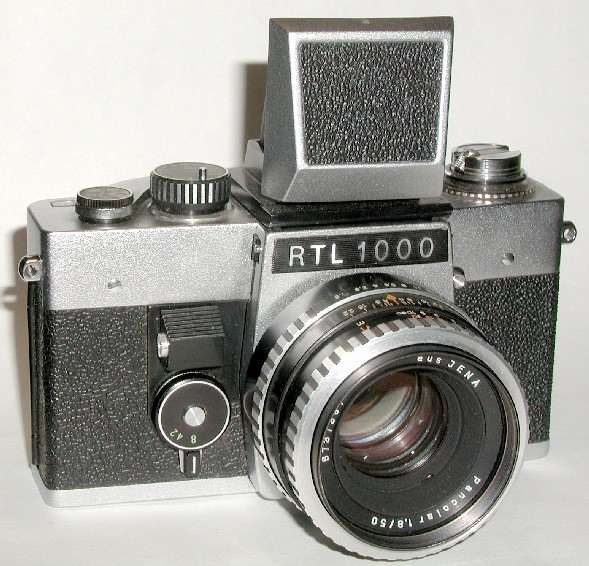 Exakta RTL 1000 - Version 2.2
Hummel #122
The version 2, RTL1000 is the rarest version and is seldom seen in the USA. It is displayed here with the very sharp 50mm f1.8 Auto Pancolor, perhaps the most desirable RTL lens and the optional RTL hooded finder.
The version 2.1 RTL 1000 has RTL 1000 engraved on the top plate just above the shutter release. On the version 2.2 (displayed here) there is no engraving.
© The material on this web site is copyrighted! You may download items of interest for personal use only. If you have a web page, you may hyperlink to my items.