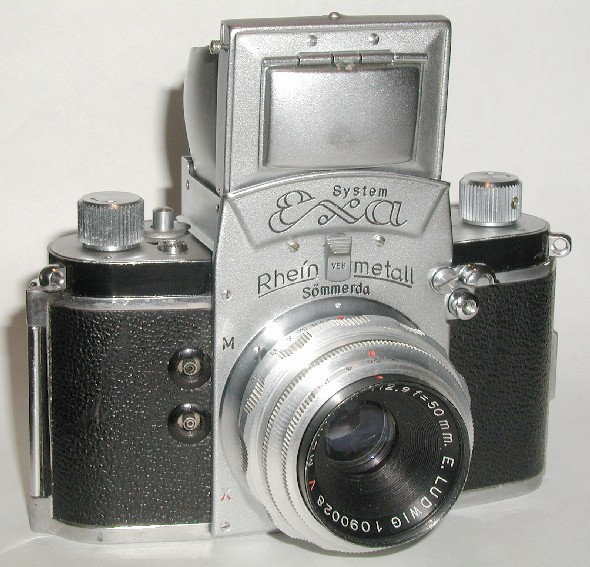 System Exa 0, Version 3
Hummel #046
Manufactured by Rheinmetall, Sömmerda Germany. The Exa was subcontracted to the Rheinmetall works simply because Ihagee was overwhelmed with manufacturing orders. Subcontracting the Exa's manufacture out helped relieve their problems.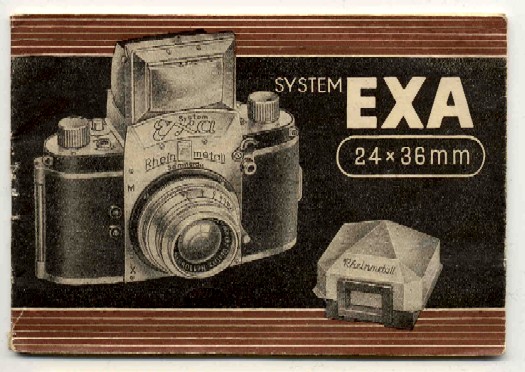 System Exa Instruction Book
© The material on this web site is copyrighted! You may download items of interest for personal use only. If you have a web page, you may hyperlink to my items.