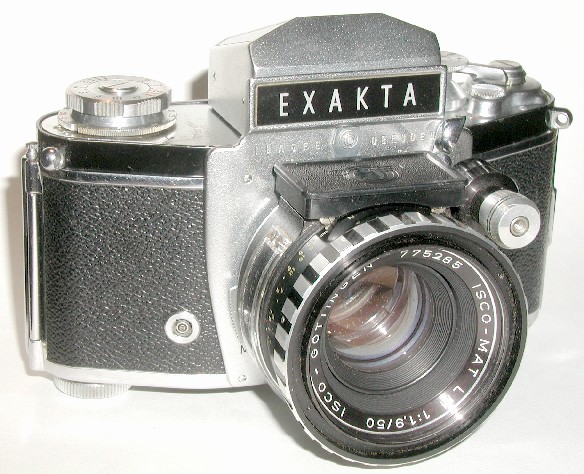 Exakta Varex IIa - Version 3.3

Hummel #026

Same as the Varex IIa, Version 3.2, except that under the word IHAGEE on the front plate, the word VAREX" is engraved and under the word DRESDEN, the word "IIa" is engraved.

The camera is fitted with the Isco Göttingen 50mm f1.9 Auto Isco-Mat LM lens (without the meter attached).
© The material on this web site is copyrighted! You may download items of interest for personal use only. If you have a web page, you may hyperlink to my items.