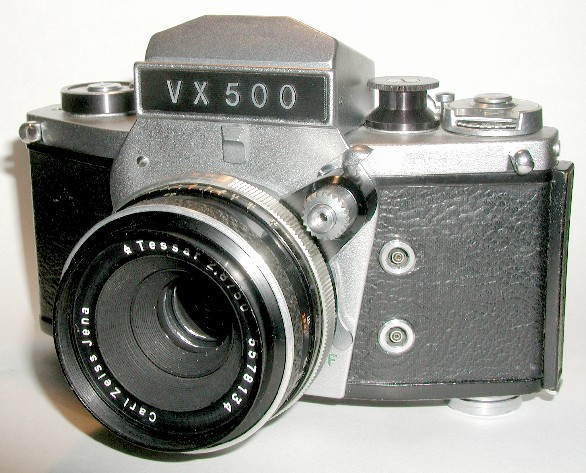 Exakta VX 500 - Version 3

Hummel #037

The VX 500 is essentially a VX 1000 without a self timer and only with shutter speeds from 1/25 sec to 1/500 sec. The Version 3 is similar to the version 2.2 except that the nameplate only reads "VX 500". This is the least common version encountered in the USA, it is more frequently encountered in Europe
© The material on this web site is copyrighted! You may download items of interest for personal use only. If you have a web page, you may hyperlink to my items.